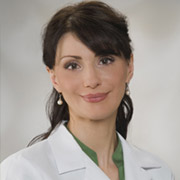 About Holistic Health Seattle
Camelia Ades, ARNP, MSN, MPH is a National Board-Certified Family Practitioner. After finishing her advanced nursing practice training in allopathic medicine, she attended the Complementary and Alternative Medicine Program at the University of Washington and completed a post-graduate internship in Natural Medicine at the Bastyr Center for Natural Health, which gave her a solid foundation in functional and integrative medicine.
Over 20 years of clinical practice, she has developed a holistic approach to treatment that focuses on helping patients achieve optimal health and wellness by addressing the underlying causes rather than just the symptoms of their illness. She has been a long-term advocate for breast cancer prevention and early treatment, and has been often invited to speak on this topic at local and national conferences. With a strong interest in clinical nutrition and physical activity, her core philosophy for disease prevention and overall wellness is based on the Mens Sana in Corpore Sano (Healthy Mind in Healthy Body) principle.
In addition to patient care, Camelia's career spans many leadership roles. She teaches at colleges and universities around Seattle and consults for international non-for-profit organizations committed to improving access to health care and free education for all. Camelia is also an art lover and brings her appreciation for aesthetics into a wide-range of rejuvenating, non-invasive cosmetic dermatology treatment modalities.
Patient Testimonial
"Camelia has become my go-to practitioner for my skin and facial concerns. She has an excellent eye for aesthetics that is supported by her deep education of the body. Over time, she has impressed me with her commitment to continuing education and her involvement in international health issues. I always feel that I am in safe and capable hands when I see her for treatment. She is the only clinician I refer other clients and friends to. R.Epstein LAc."